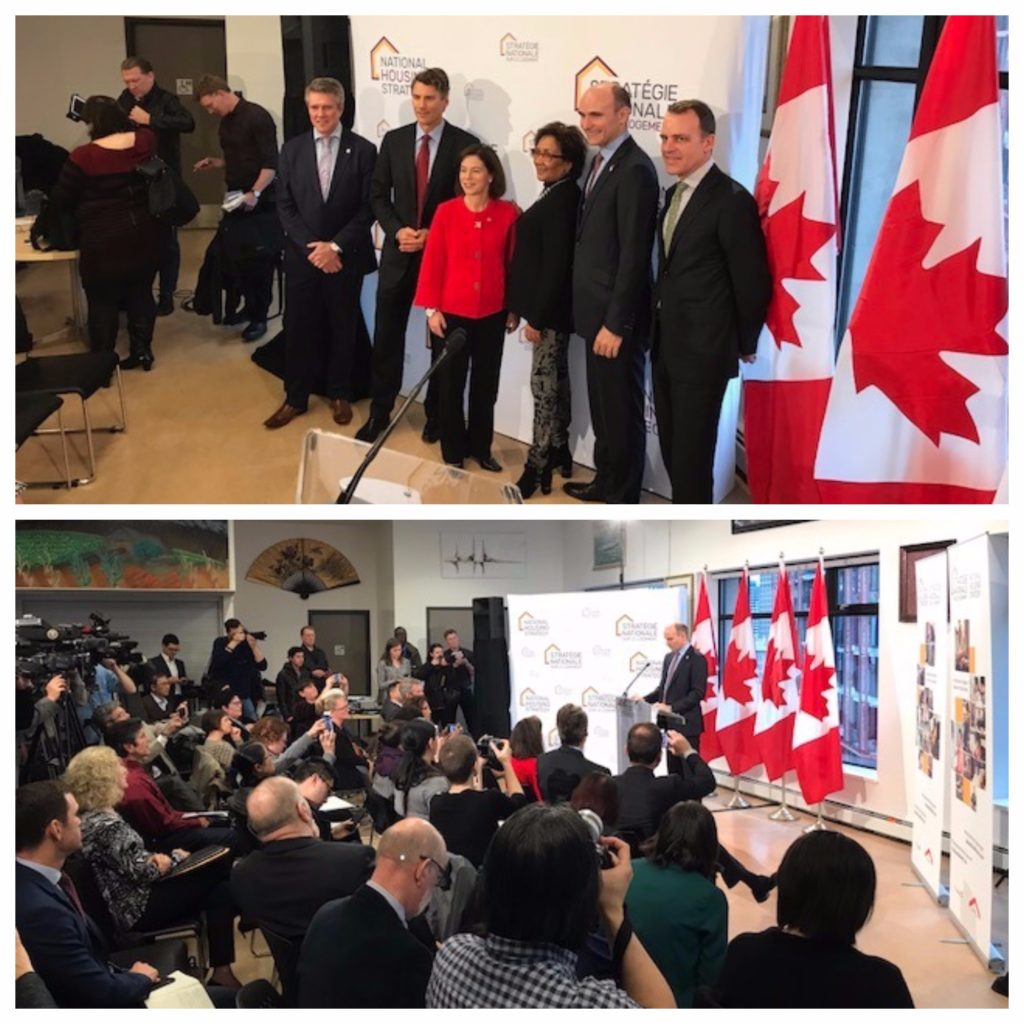 Stars are Aligning! Canada's National Housing Strategy Announced
CitySpaces Principal Gwyn Symmons attended today's news release as the federal Minister of Families, Children, and Social Development, Jean-Yves Duclos announced Canada's first ever National Housing Strategy!
The Strategy will be funded and implemented jointly by the federal, provincial, municipal governments to reduce homelessness and the number of families living in housing need.
– Reducing chronic homelessness by 50%.
– Removing more than 530,000 households out of housing need.
– Creating 100,000 new housing units.